Decorating for the holidays with a Scandi vibe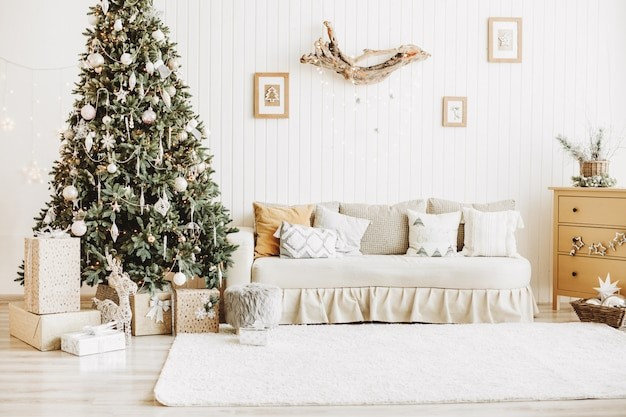 I am in love with Scandinavian design! The minimalist, clean look incorporated with warm hues of nature speaks to me. When it comes to the winter months I am drawn even more to the Scandi vibe. I think this may come from my aversion to the dreary winter months and my constantly looking for ways to bring light and warmth into my home during this cold grey season.  With this in mind I thought this year, I would delve more into decorating my home in a Scandi vibe for the holiday season. The simplicity and coziness of the Scandinavian Christmas décor creates a peacefulness (that I think we all need at some point during the holidays).
Here are some decorating tips for a Scandi Christmas vibe to help you bring some peaceful Scandi bliss into your home this holiday season.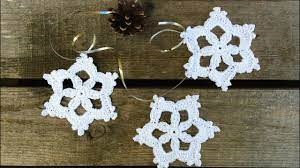 Lots of white.  As with year-round Scandinavian design white is the main feature. White is traditionally used in Scandinavian interiors to reflect the natural light and spread the light around the home during the long cold winter months. Strings of white beads on Christmas trees along with handmade crochet snowflake ornaments would be one way to infuse white into your Scandi Christmas decorating. Since it is the holiday season be sure to add in pops of colour, red is always a sure-fire fit! Be sure to create contrast and depth by adding pops of black, maybe with candle holders or with your dinnerware when setting the holiday table.

Light natural wood. Woods such as beech, pine and ash are commonly used in Scandinavian design. This carries through with Christmas décor in the way of strings of wooden beads for the Christmas tree, dough bowls used as table décor and even wall décor of various forms. Handmade wooden carvings of horses placed with a sprig of greenery or a little bow placed around the home creates a quick and easy Scandi Christmas décor.

Texture. Texture, texture, texture, this is what brings in the warmth when decorating.  The Scandi vibe includes sheepskins anywhere you can use them, chunky knit throws and felt décor pieces. A basket filled with throws and sheepskins placed by the couch in the living room screams "come sit, be cozy!" And cozy is yet another element of Scandi design and maybe one of the main elements! I am sure you have word of the word Hygee. This is the Danish and Norwegian word that loosely translated means coziness and comfort, a feeling of well-being and contentment. Textured pieces create this coziness.  Felt bowls filled with extra Christmas tree decorations placed on a shelf or as a center piece or even the use of felt coasters add a layer of texture creating the cozy vibe.

Lighting. Nothing creates a mood more than lighting and this is especially true with the Scandi vibe.  The white base of your Scandi design is there to help reflect the light as the available daylight is in short demand. Candles are a must have when you are creating a Scandi Christmas. Candles give you height when used in your table décor and create such a warm and welcoming vibe when lit. There is truly something special about enjoying a meal over candlelight. Another lighting element to consider when you are thinking about your Christmas décor is twinkle lights, a must have for any Christmas decorating. I love the simplicity of the lighted bare branch trees in white either on their own or clustered in a group in a corner. You can choose to hang a few simple red ornaments on them for a festive flare or leave them bare, either looks great and creates a warm feeling. Need help adding light to that far corner of the room? Maybe a textured floor lamp on a dimmer switch would help create the feeling you are looking for? I love the Midway floor lamp; the handwoven rattan floor lamp instantly adds warmth to a corner even when it is not lit up! When the floor lamp is turned on the cascading rays of light on the floor add yet another design element.

Greenery. Bring the outside in! Natural elements are a main principle of Scandi design. Sprigs of evergreen are a must have in Christmas Scandi décor. A simple branch hung on the wall is a great place to display your collection of Christmas cards and well wishes from friends and family. A small evergreen sprig with a tied bow of twine placed at each table setting on top of a linen napkin is great way to incorporate nature into your dining table décor.

Potted plants throughout the home is another Scandinavian design element. To carry this design element through the holiday season, use smaller potted evergreens placed throughout your home. Placed on the foyer table or kitchen countertop these little saplings instantly create a natural holiday flare. These potted evergreens are readily available this time of season and bring a natural pop of colour and texture to the home. Not to mention, this is an environmentally friendly form of seasonal decorating as you can plant these evergreens around your home in the spring.

Less is more. As with traditional Scandi design decluttering is key.  Clean lines and minimal adornment carry through to decorating for the holidays. You may find this an easy form of decorating but admittedly this is one of the hardest Scandi decorating tips for me to follow. I tend to decorate an area and leave a box in the room, for the next few days, every time I walk by the decorated area I "edit" taking some pieces away. By the end of the few days, I usually have the desired minimal look.

Make it personal.  The holidays are all about family and traditions, don't forget to incorporate this into your holiday decorating. Even if some items may not align with the Scandi vibe, if these pieces mean something to you it is important to have them in your space.  You want your indoor space to be as unique as you, this is what makes it special and memorable.