Making Your Deck Truly Exceptional with Accessories and Decor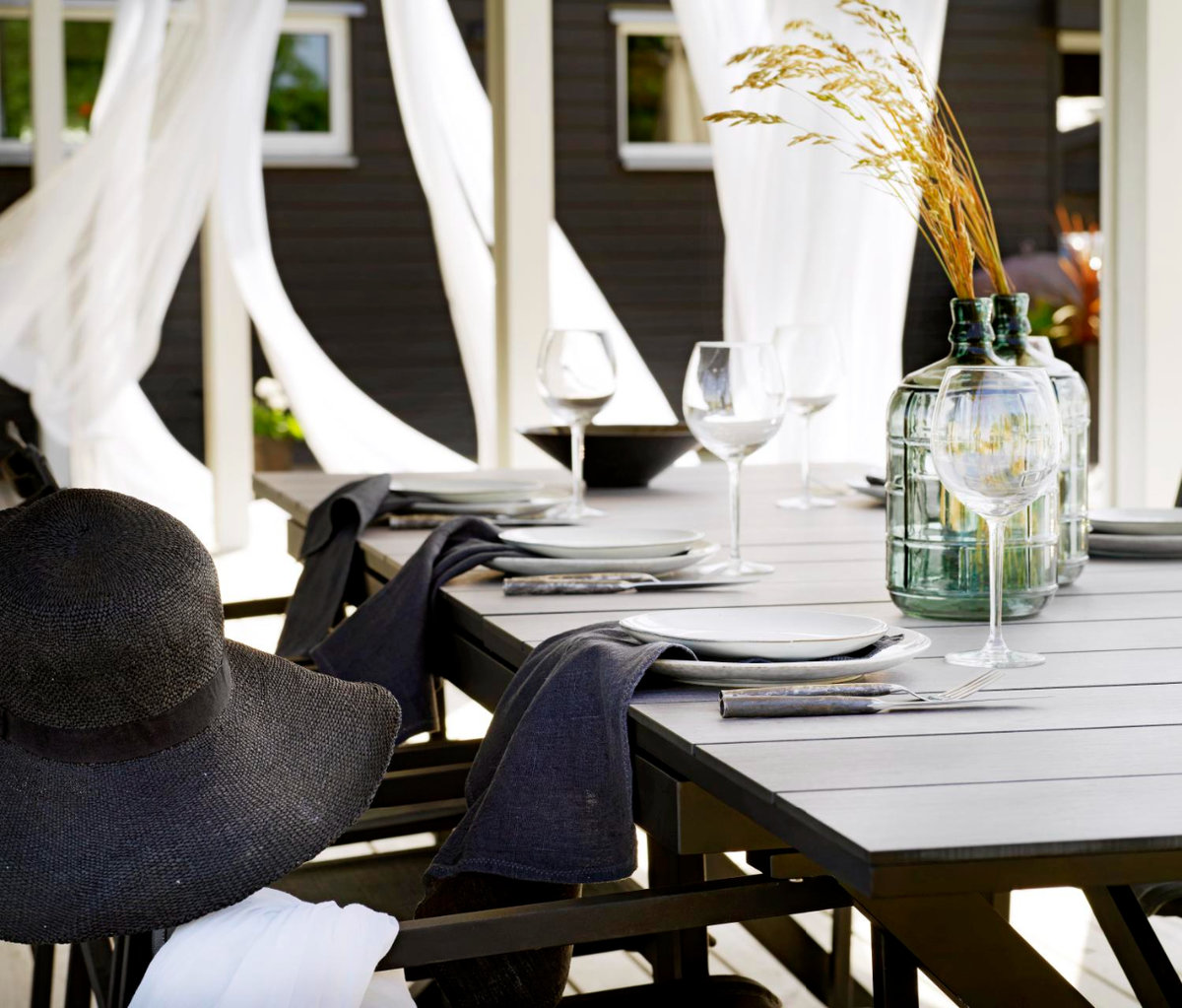 We have likely all heard of the book title "Good to Great" and, as women, we know that we can elevate any outfit by adding the right accessories – a stylish purse, a piece of statement jewelry and fabulous shoes. We also know that we can change the mood of an outfit simply by swapping out the accessories – from pumps and classic clutch to espadrilles and a woven tote – will change the tone of an outfit, from dressed-up event to a more relaxed weekend outing.
This same sentiment can apply equally well to your outdoor space! We'd like to suggest how you might make your outdoor living areas just as stylish as your indoor rooms, enhancing what you love about your patio or deck(s) and making them even better.
But first, let's consider the outdoor space or deck itself. There are some more 'structural' décor elements than can be considered before we move to specific discussion of accessories. These structural elements include:
Vertical dimensions
Texture
Privacy screening
Water feature(s), and
Outdoor Furniture
Vertical dimensions:
Vertical dimensions – that is, changes in elevation can add dimension to your space. These may include steps transitioning up to a deck from a garden or yard level, adding dimension to a space that would otherwise be completely flat. Or the changes in elevation could be changes on the deck itself, up a step, or steps, to another area or two, a dimension change which actually works to separate and define the spaces. An elevation change might also be a shaded, lower-level patio area beneath an upper, main floor deck.
Texture:
Texture can take many forms depending on your space, style and budget. It could be a pergola, or timber-frame loggia, which acts to create an outdoor 'room'. Another possibility is a defined grill area, a stone fireplace, a portable kitchen/bar or full-blown outdoor kitchen layout. Any of these features can help to define spaces and provide some form to your entertaining options on your patio or deck.
Privacy Screening:
Another possibility which can add texture as well as privacy is a wooden, square lattice wall or a screening wall, such as those made of metal sheets with cutwork designs that one sees in lumber yards. These choices would both visually define an area plus provide some privacy. Planting some climbing plants such as clematis, or climbing roses on a lattice wall will enhance the privacy over time, plus provide beautiful bloom and some fragrance. A row of evergreens, such as the quick growing arborvitae cypress (known as northern cedar) or other cedars, even multiple smaller ones in planters, could also be used to form a privacy 'wall' for your deck.
Water Features:
Water features can bring an attractive look and calming ambience to a deck or patio area. There are a number of possibilities, whether a water garden in a container or in a nearby raised bed. Or it could be one of numerous choices of fountains with a recirculating pump, ranging from the smaller tabletop versions to mid-size garden choices to truly large and 'splashy' options.
Outdoor Furniture:
Your outdoor furniture choices will reflect your personal style and taste, whether teak frame, powder-coated aluminum and mesh, or all-weather wicker. Consider outdoor furniture that doesn't look like outdoor furniture, but rather, pieces that could be chic enough to live indoors. This is likely to give you a classic, comfortable look that will last for years – an enduring investment certain to bring a lifetime of enjoyment. Or you might choose furniture that mimics the style and design of the décor within your home for a truly cohesive look.
If you are shopping for new furniture, the Scandinavian design outdoor furniture at Cottage Culture, with its beautiful, clean lines, minimalism, functionality and neutral colours which harmonize with the outdoors, fits this classic design aesthetic.  
Layering in Accessories
Now that you have 'framed' your outdoor space, let's explore the use of accessories in making your outdoor living area just as stylish as your indoor rooms, so that your spaces become Instagrammable in minutes. These personal touches can include the following list:
Outdoor rugs
Pillows
Throws
Lighting
Wall Art
Storage baskets
Canvas shade
Container garden
Outdoor speakers
Tabletop accessories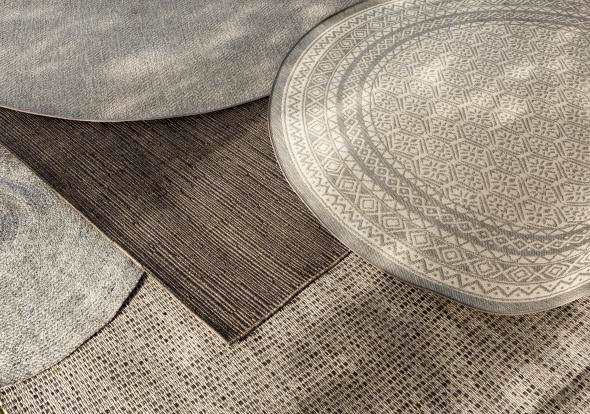 An outdoor rug adds beauty and comfort underfoot on a deck, particularly if you like to walk barefoot, as well as providing style and interest to your space. It also helps to anchor a furniture grouping, and define an area on your deck or patio as you might a room, whether a cozy and intimate seating / conversation area, or a dining area.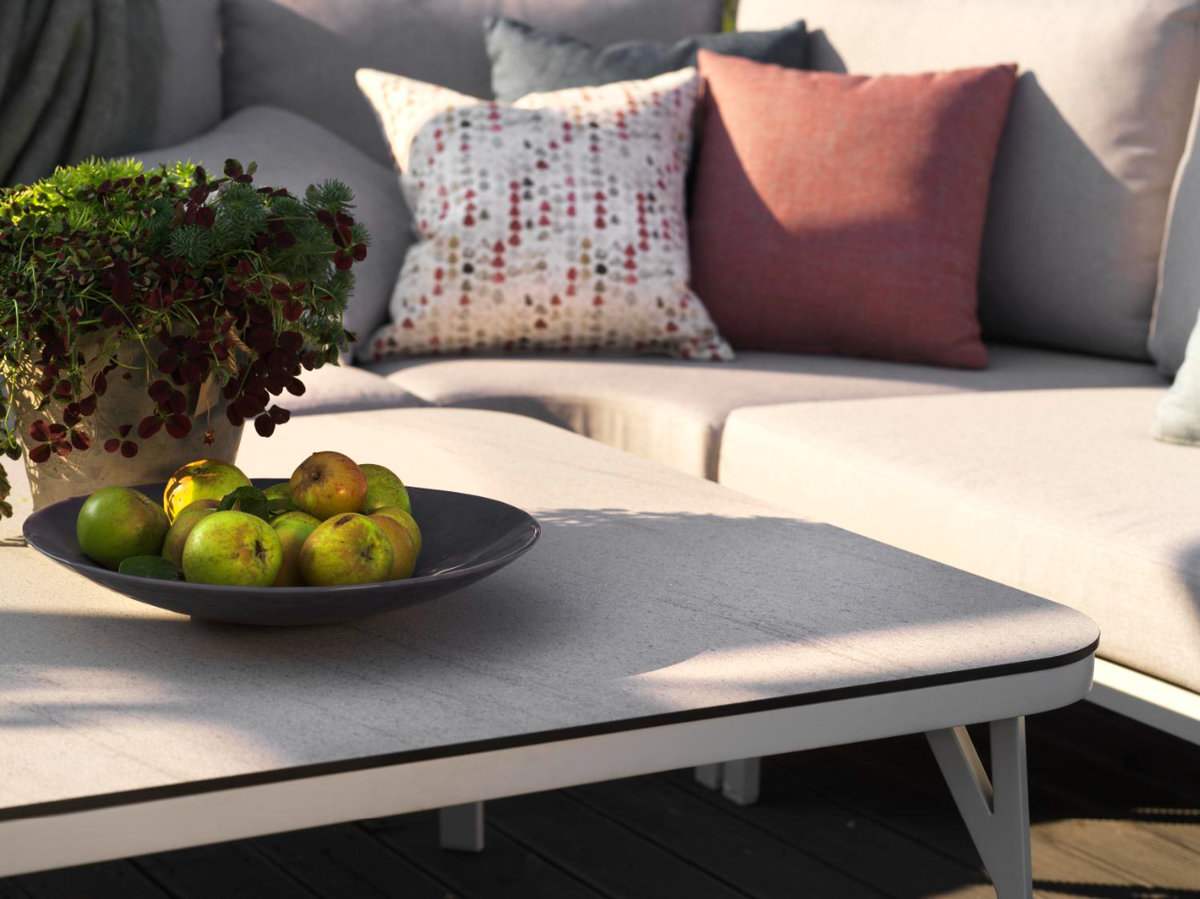 Outdoor, weather resistant pillows will add freshness to your outdoor space and help take your furniture grouping(s) to the next level by providing indoor-worthy style, through brighter accent colours or some texture or pattern, any of which will add a spark of interest to your deck. Focusing on just one or two colours which reflect your personal flair will help unify the overall feel of your outdoor space. The all-weather fabric is easy clean, a handy feature with kids, pets and parties! Cushy pillows will also add softness and comfort to your space.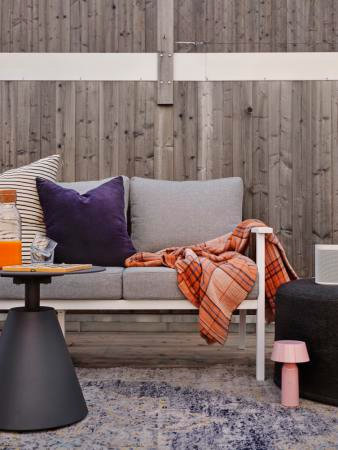 You can layer up different textues with throws and blankets                    
when you want to change or enliven the look of your patio or deck, or bring in a splash of colour without a permanent commitment decision like painting walls or purchasing new outdoor furniture, choose a graphic blanket or throw. You can find a selection of Pokoloko throws, including fleece lined ones, at Cottage Culture which are handy right now for chilly evenings outdoors on the deck or patio, or around a campfire, and inside come fall and winter. Other unlined Turkish cotton throws are multi-functional, whether employed as a throw, towel, sarong or tablecloth for your party!
Decks and patios are not just for daytime; as the sun sets, soft lighting (a nice contrast to the usual interior overhead lighting) creates an instantly intimate and fun party vibe. Strategically placed lights, whether you choose all-weather woven rattan hanging, or free-standing, light fixtures, strings of Edison-bulb-type lights or twinkly fairy lights, all set the mood with illumination as the sun goes down. Also consider scattering candles of various heights about your outdoor space, using more lighting around tables and food areas. Incorporating lighting into your design will help to keep it safe as well as beautiful.
The purpose of wall art or pictures is not to clutter (and there probably won't be much wall space anyway), but rather to strategically complement your outdoor space with a touch of style and colour. Like a TV, you will want to hang your artwork or photos on an available wall, fireplace, or a brick or stone feature.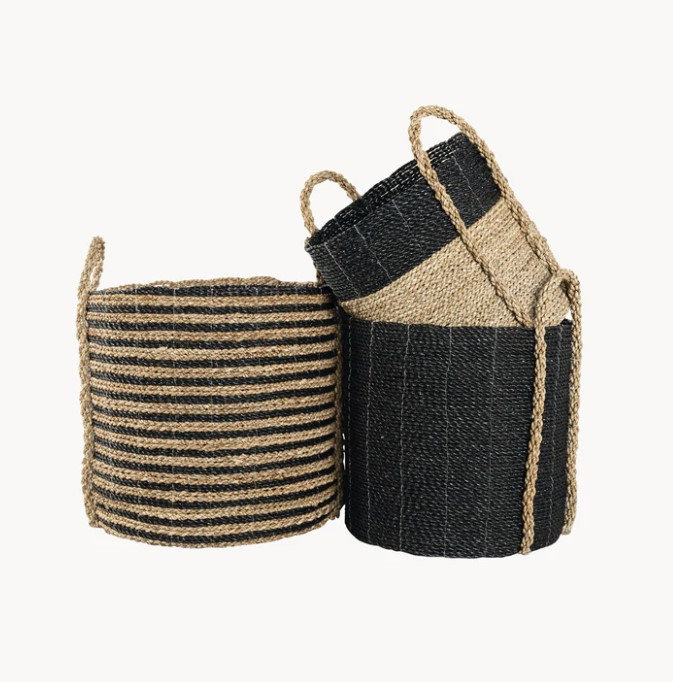 Multifunctional woven storage baskets will keep your deck or   patio  clutter-free, making the space more stylish and keeping it   feeling comfortable and relaxing. You can employ large floor   storage baskets as a hamper for towels for a nearby pool, to store   throws so they're handy on chilly evenings, or to store kids' outdoor   toys. Smaller scale woven baskets come in handy for storing small   items together so they don't get misplaced, like a BBQ starter, TV remote for an outdoor TV, eating utensils and the like.
Canvas shade, whether a deck umbrella, a sun (sail) shade, or an awning which perhaps forms the 'ceiling' of a pergola, will add style and perhaps a pop of colour, in addition to providing a welcoming, shaded area on your deck or patio. These canvas choices allow you to add that spot of colour without a permanent decision like painting exterior walls or purchasing new outdoor furniture.
Container gardens offer up so many style possibilities, bringing a touch of life and a pop of colour to enhance your outdoor space. Whether they are hanging, positioned on steps or the flat surface of a deck or patio, or in a set of raised planters, potted plants introduce different types of greenery to your outdoors and complement your permanent landscaping. If you have a green thumb, placing potted plants around your deck or patio is a natural way to add life, interest and attractive colours to your space. If you're not a gardener, or if you have a very hot, high sun outdoor area which destroys your live plants, consider artificial, as a number of garden centres in our area now carry a lovely selection of artificial greenery.
Outdoor speakers: No outdoor area is complete without music to add ambience for yourself or your group get-together. And bringing music outdoors is easily accomplished now with the wide variety of outdoor wireless and portable speakers which exist, with available options of Wi-Fi or Bluetooth, so there's no longer the requirement for planning ahead to wire your deck or patio for outdoor speakers.
Layering in your tabletop accessories is the final touch to make the space truly sing. Cottage Culture has a great selection of multi-functional Pokoloko Turkish cotton towels in an assortment of colours and patterns, and various sizes, which make great tablecloths, wine bottle wraps, and generous sized dinner napkins, with easy laundering a much-appreciated feature! There is also an assortment of Chilewich placemats to coordinate with your dining area, woven rattan trays, vases of various colours, sizes and textures, matt black candleholders, aromatic candles from the Little Beausoleil Candle Co. and some drinkware.
Taking advantage of some of these suggestions, you will be able to make your already great patio or deck into something truly exceptional!