STAYCATION TIME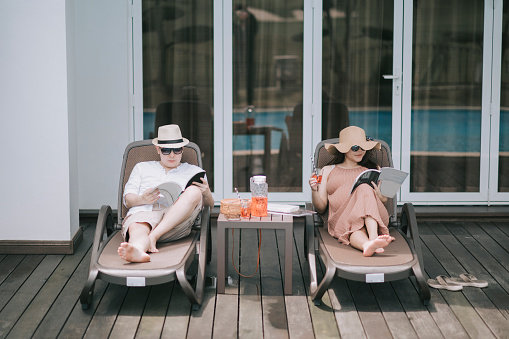 It's August and all of Europe is on vacation!
Compared to our North American culture of working, even when on vacation it seems(!), Europe embraces vacation. While it may seem crazy to us for some European businesses to close for two weeks during peak tourist season so that the owners can take their own vacation time, the European vacation culture is strong.
Perhaps there is something to be learned from this mindset.  And, if we have the luxury of taking vacation time during our warm and sunny summer months, we should consider their cultural approach to fully embracing our time off!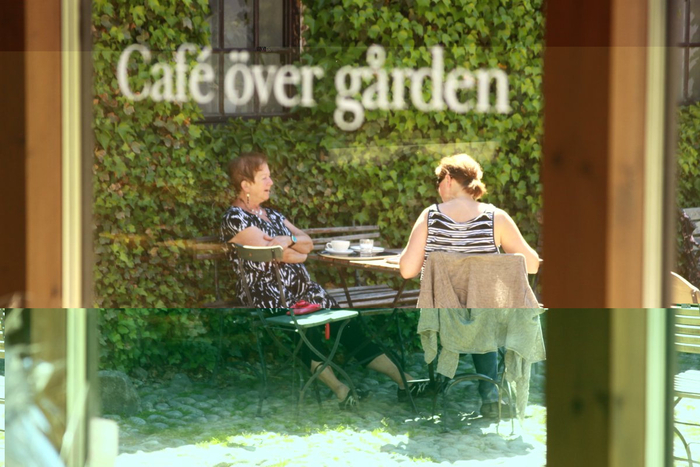 Summer Vacation in Sweden
Swedes have long embraced the staycation, which is called "hemester", derived from the Swedish word for home "hem" and holiday "semester". "Hemester" can mean simply staying put in their home or apartment during their annual summer leave, although it is also commonly used to describe the more general concept of taking a vacation anywhere within one's own country. A Scandinavian staycation is also a time to connect with nature, and recharge one's batteries for their long cold, dark winter. Staycation is a time for social get togethers, sunny lunches, evening gatherings and picnics.
Swedes have discovered that taking a lot of vacation actually makes them more productive. When you have time to unwind, destress and enjoy everything in your life, you come back to work refreshed, brimming with energy and ideas, ready to dig in with gusto. Proof of the productiveness in this work/life balance is that Forbes magazine named Sweden the best country for business in 2017. It is also known that the tech and start-up sector is one of the strongest in the world, with investment per capita in Stockholm second only to Silicon Valley.
Growth of the staycation mindset in
Canada
World-wide, and certainly in Canada since the Covid-19 pandemic began, people are choosing to 'staycation' which makes good sense for that reason alone.  Travel restrictions, airport challenges and fuel prices have all contributed to the ever-increasing popularity of the staycation.
To support tourism and hospitality industries recover from the financial impacts of the pandemic, the Ontario government announced a temporary Ontario Staycation Tax Credit for 2022.  The aim is to encourage families to get out and explore our province, rather than resort to the previous international long-haul travel mindset. This tax credit is a bonus for would-be travellers who are put off by the Covid risk of venturing too far from home.
From our perspective, there is another great reason for choosing a staycation.  We in Southwestern Ontario live in a prime vacation area with plentiful beach and park areas, and gorgeous countryside views to soak in world renown sunsets.  Plus, some of us even have the luxury of working from home in this beautiful area!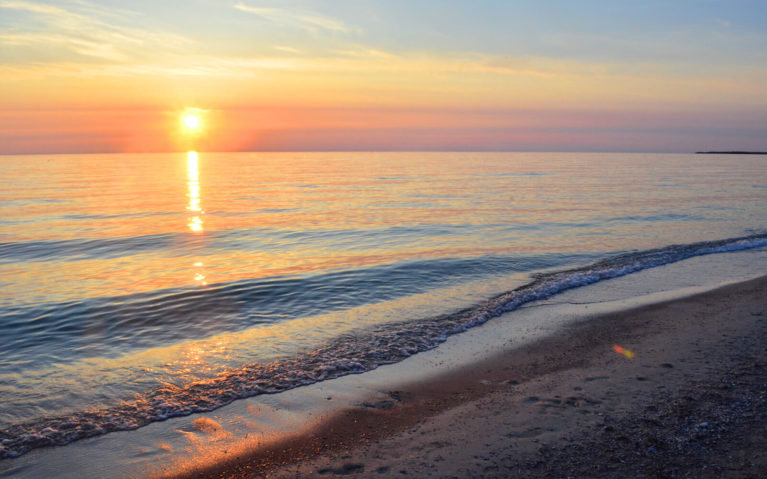 Southwestern Ontario Gems
Southwestern Ontario extends North from the Lake Erie shoreline up to the Bruce Peninsula and reaches west from the neighbouring Toronto-Hamilton-Niagara Golden Horseshoe region to Lake Huron - Ontario's West Coast.
Lake Erie, as the smallest and shallowest of the Great Lakes warms up quickly in the hot summer months, and its shores share many delightful beach towns and provincial parks with us, including Point Pelee with its 20 kilometers of smooth sand on either side of the peninsula, Port Stanley, Port Dover and Long Point, which is recognized as a UNESCO World Biosphere Reserve.
The entire western shore of Lake Huron exhibits natural beauty, with long sandy beaches and steep bluffs trailing along the lakeshore interrupted by an occasional river valley.  A string of pretty harbour towns, including Grand Bend, Bayfield, Goderich, Kincardine and Southampton. One of these towns, Goderich, boasts that it is the prettiest town in Canada!
We who live on Lake Huron like to believe that we have the most gorgeous sunsets in the world. And it's not just us making theses claims as National Geographic once said that Grand Bend, Ontario has one of the Top Ten most beautiful sunsets in the world.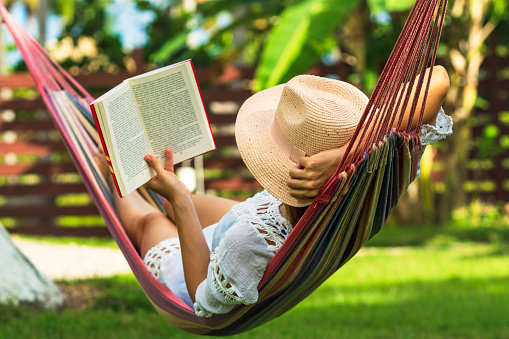 Permission to Unwind
Never waste any amount of time doing anything important when there is a sunset outside that you should be sitting under.
C. JoyBell C.
Now that the personal benefits of real vacation time and the secrets of our beautiful geographic area are out, go ahead and take a vacation. Break out of your day-to-day routine! 'Unplug' - step away from your cell phone and your laptop. Europeans have proven for us that the world doesn't end if you go on vacation, and that you are truly more productive afterward. Dive in and embrace this vacation attitude!
The Cottage Culture team dug in to what a staycation means to each of us. For me, the term "vacation" conjures up the warm sunny days of carefree youth stretching out in seemingly endless summers. While an idyllic holiday calls up memories of raucous lake days of splashing kids while watching peacefully from a chaise. And still another, casual patio lounging with summer cocktails and classic playlists.  What we all agree on however, is that right now, what we all crave is a really comfortable lounge chair in the shade of an umbrella with or frankly, without a good book – permission to relax.
Great wellness thinkers of today suggest that slowing down, adopting a mindfulness attitude, appreciating what we have, like our health, our family and our friends, and developing a strong sense of gratitude can awaken and enhance that same child-like enjoyment of the world around us.
Create That Space
We can create an inspired place, an oasis, where our vision for our well-being can become our wellbeing reality and we can sink into relaxation and renewal. You don't have to travel far to accomplish this wellbeing reality…
In fact, as staycations really embrace this idea of taking time for yourself, connecting with nature and enjoying home, it makes sense to create that space to be enjoyed whenever you can escape whether for a moment or a full vacation.
For some, simply creating a tranquil space where you can relax and breathe deeply, shifting out of the day-to-day busy-ness, To-Do lists and regular demands of your life and taking a break from the outside world is enough of a mini staycation to recharge. 
Your staycation oasis is as individual and unique as you are!  For some, this space is a private, sheltered location in their garden, or a spot by a pond or fountain, for others a quiet corner of their deck or patio isolated from main traffic areas, while for still others, a quiet seat overlooking a lake, field or city view.
And sometimes renewal is about lifting your spirit.  It may not be tranquil or private.  It might be about gathering together in a space that offers a welcoming and calming vibe.  Girlfriends lounging on a patio while catching up after a busy spring or a young family lounging sleepily.
So, start planning your own peaceful sanctuary or perfect oasis now…
Tips to Creating Your Staycation Space
How do you actually go about creating this wonderful space? Wellness experts have a few points for creating your inspired spot for perfect relaxation. We've already mentioned your intention to create an inspired place, which is the starting point. So, focus on creating a space that looks and feels amazing.
Be outdoors.  Begin with an area that is well ventilated.  An outdoor space is obviously an easy solution for fresh air.
Comfortable Seating.  Add a simple seat which is clean and comfortable, whether a chair or chaise, layered cushions or a pouf.
Make it your own. Items that bring you joy or add to your comfort to personalize your space; cushions, comfy throws, favourite shells, crystals or stones in a bowl.
Feed your senses. Waves, birds and cicadas or your favourite music.
Finally, add items that bring a sense of serenity and additional connection to nature, such as adding a water feature, windchimes, plants and flowers.

Outdoor Furniture for That Staycation Space
What better way to enjoy that sense of peace and total relaxation than to stretch out on a chaise lounger or what is sometimes referred to as a "sunbed"? Although, with our health-conscious approach to sun safety now, we should perhaps rename them "shadebeds" and relocate them to cool shaded areas for refreshing relaxation.
Whether a private nook with space only for you, or a row of stylish loungers to share with friends, Cottage Culture offers a great selection of sun/shade beds with the clean aesthetic lines of Scandinavian design.  All combining low maintenance textilene seats that allow rain to pass with a choice of sturdy sustainable teak frames or aluminum frames.
Imagine the Andy chaise, with both an adjustable footrest and backrest, high quality textilene, and softly curved solid teak arms, or the Elati sunbed, a reclining chaise with teak frame and high quality, soft charcoal grey colour textilene seat, without arms, so you can relax in unconstrained comfort.
Layer this with the Kotte stool, or 'pouf' that provides a comfortable foot rest and a portable extra seat.  Constructed in Olefin fabric and all-weather foam, it provides functionality for any outdoor setting.
And take the lounger one step further with the flexible Gonesse that can easily flip from sectional to bohemian sunbed piled with textured throws and comfy pillows.
This is a small peak into the many options for creating your perfect oasis available at Cottage Culture.  After giving thought to what your personal sanctuary will be, we would be happy to provide options to make this vision a reality. Enjoy your summer staycation!!