Incorporating 2023 "Colours of the Year" into your outdoor space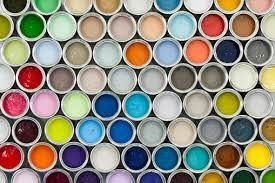 At the end of each year, it is tradition for interior designers, paint experts, and fashion gurus to release their predictions for the hottest colours of the upcoming year. "Colours of the Year" are based on societal and design trends the experts see, and every industry pays attention to them. Amazingly, these annual predictions can influence everything from paint colours to couch cushions to kitchen appliances.
Are you ready to see the 2023 "Colour of the Year" predictions? Read on below to see the trendiest colours and learn more about incorporating them into your outdoor living space.
"Colour of the Year" Predictions for 2023 
While 2022 focused on bringing more green into interior and exterior spaces, the 2023 "Colours of the Year" are all about self-expression and prioritizing health and well-being in the home.
Nods to nature and earthy tones are popular and utilized to create spaces that feel protected, calm, and cozy. Elegant whites and grey-beiges are also trending, creating opportunities for fresh starts.
Here are all the predictions we have seen so far:
Terra Rosa (Dunn-Edwards)
Redend Point (Sherwin-Williams)
Canyon Ridge (Better Homes and Gardens)
Blank Canvas (Behr)
Vining Ivy (Glidden)
Rustic Greige (Dutch Boy)
While not highlighted in this article, Valspar has also unveiled its picks for "Colours of the Year" with 12 stunning hues that echo the trends noted by other experts. Cozy White, Gentle Violet, Rising Tide, and Villa Grey are just some of the colours on their esteemed list.
Below, we dive into some of the different colours of the year and offer tips on how to incorporate them into your outdoor living space.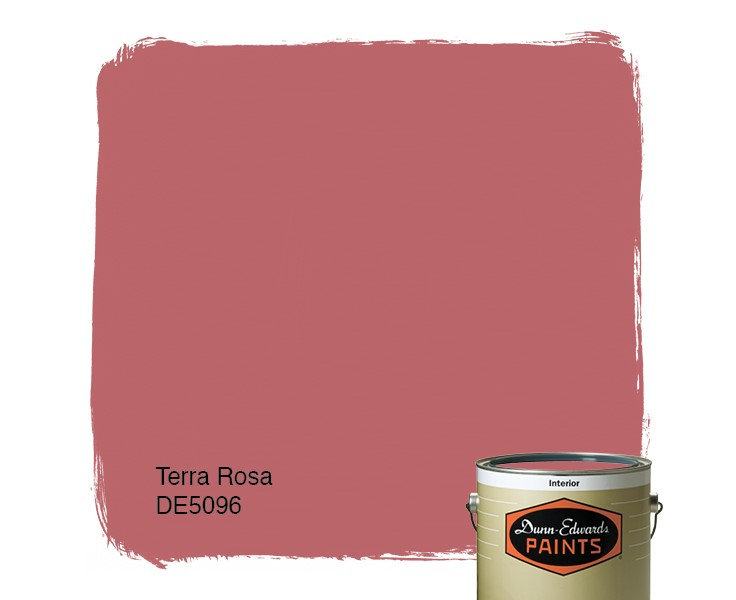 Terra Rosa (Dunn-Edwards) 
Terra Rosa by Dunn-Edwards is a bold, romantic, nostalgic, and approachable hue perfect for a neutral background or as an accent colour. It's rosy-pink tones with a slight nod to terracotta provide a sophisticated, yet pretty look for any space.
This "Colour of the Year" pairs well with white accents, tan linens, slate greys, and blush pinks. Add pops of black, green, sky blue, or yellow to complement Terra Rosa and make the space your own.
Complement Terra Rosa colours on your deck or patio with a Pamir Pendant Lampshade in beige or natural. Toss a Solid Crinkle Throw in Fawn Pale Beige/Medium Beige over your outdoor sofa or add a pop of yellow in your outdoor kitchen with a Dandelion Linen Hand Towel.  
For a moodier look, incorporate black and slate furniture or accents. Try the 3ft Polygon Fire Bowl or the Amesdale Lounge Set.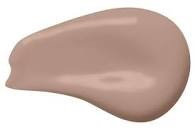 Redend Point (Sherwin-Williams) 
Redend Point by Sherwin-Williams is a beautiful blush-beige with pink undertones that is a perfect example of a mid-tone neutral. It offers warm energy with earthy colours, creating a sense of serenity while bringing a touch of desert-esque nature to a space.
This modern and energizing neutral can stand on its own or pair well with other neutrals like beige. Similar to Terra Rosa, Redend Point looks great with white. It is enhanced by natural accents like rattan, terra cotta, and grassy greens.
Pair Redend Point with unique décor items like the Dutchess Indoor/Outdoor Pillow in your outdoor space. Opt for rattan patio furniture like the Kamomill Armchair or accessorize with the Haya Set of 3 Outdoor Planter Baskets with a rattan finish. A Hassel 2.5 Seater Sofa would also look stunning with a Redend Point-coloured pillow or throw.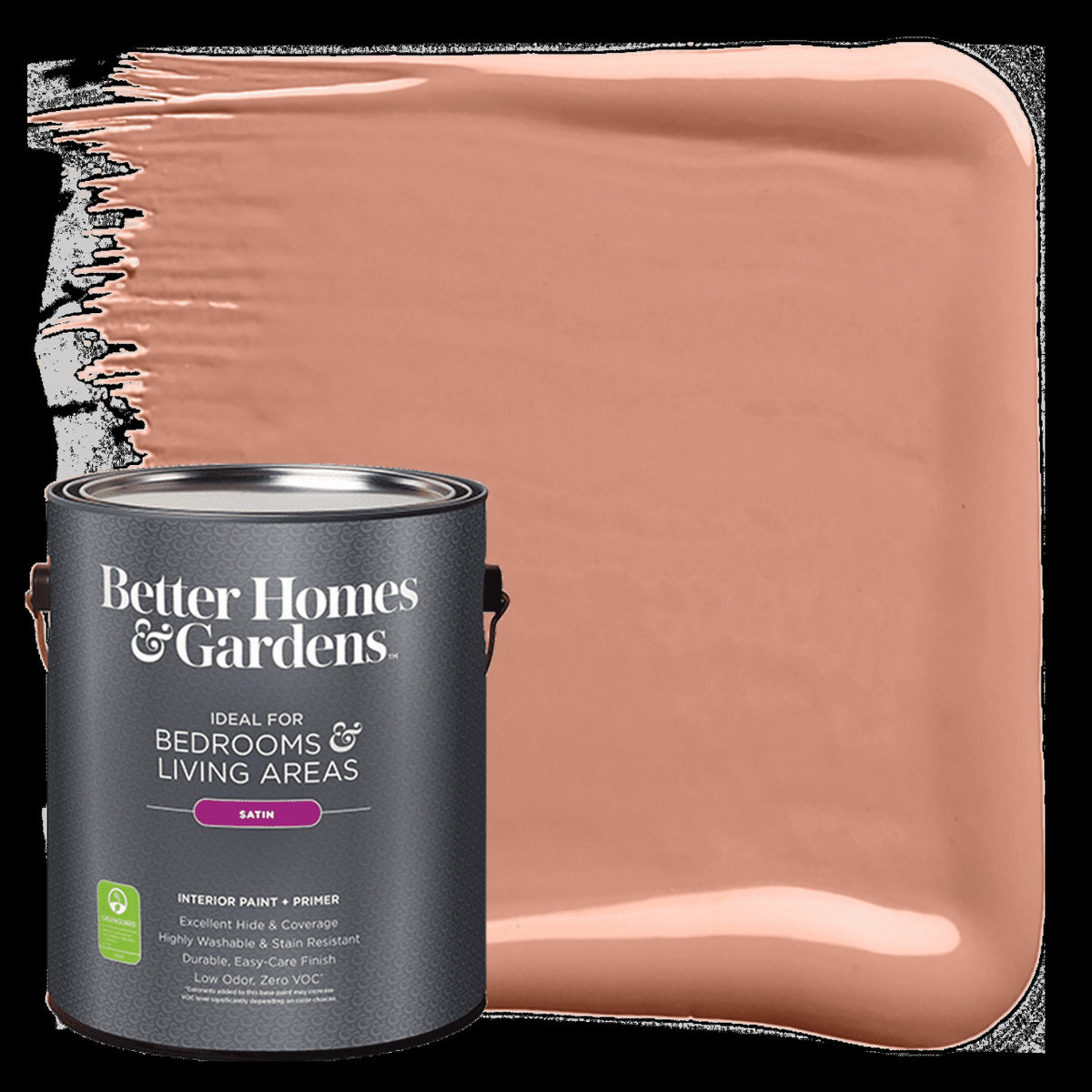 Canyon Ridge (Better Homes and Gardens) 
The terra cotta-inspired and pinky trend continues with Better Homes and Gardens pick - Canyon Ridge. However, while Terra Rose and Redend Point lend themselves to a more romantic, traditional, or moody look (depending on how you choose to style it), Canyon Ridge creates opportunities to have some fun.
A vibrant cobalt pairs well with Canyon Ridge, as do greens, reds, and whites. Because this "Colour of the Year" works well with almost any hue, you can express your creativity and bring your own style to the mix. For modern spaces, take the risk with cobalt accents. Opt for denims for rustic spaces, or stick with a timeless navy if a traditional look is what you are going for.
Try the Noosa Pillow or the Atlas Fleece-Lined Throw for denim décor. The Bertrix Pillow in Patterned Sand would also pair perfectly with desert-inspired Canyon Ridge.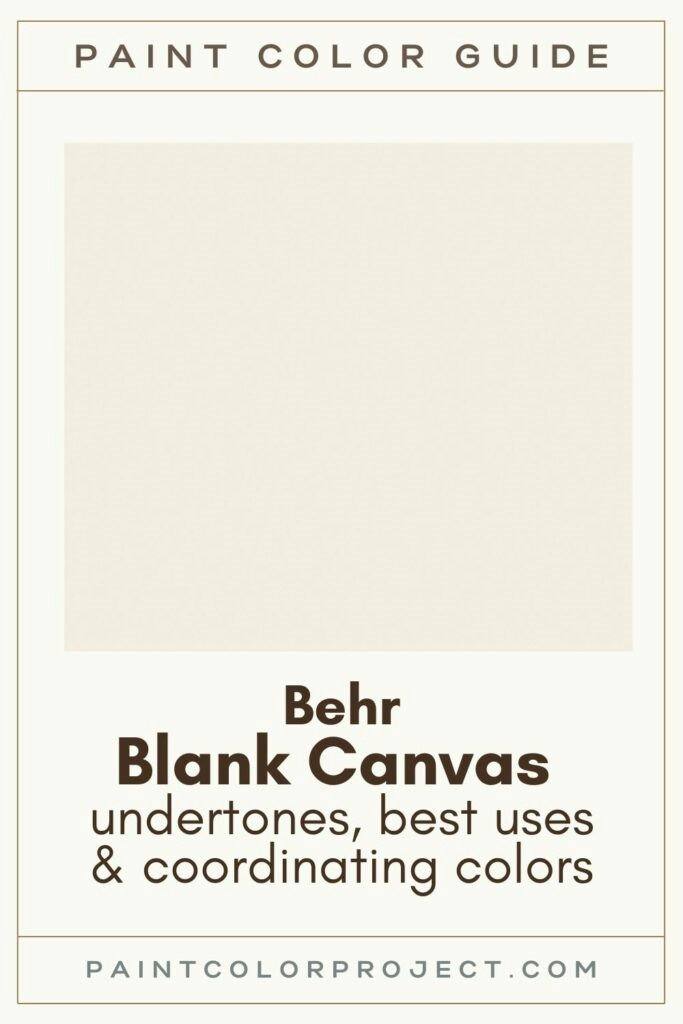 Blank Canvas (Behr) 
Blank Canvas by Behr is appropriately named due to its ability to complement any design you can envision. This "Colour of the Year" offers a clean, fresh, rejuvenating, and inviting 
hue that provides more visual interest (and less starkness) than pure white. Use it on its own or as a grounding starting point for visually appealing layers.
Blank Canvas offers limitless possibilities for both indoor and outdoor living spaces. It invites us to embrace a fresh start and aligns with the trend of creating a sense of calm and rejuvenation. Yet, at the same time, it challenges us to demonstrate our individuality.
Bring Blank Canvas aesthetics into your patio furniture with outdoor sectionals like the Lyra 2.5 Seater or Armchair. The Vevi Coffee Table in white is another way to incorporate the vibes of Behr's Colour of the Year.
Complement Blank Canvas-esque outdoor furniture by boldly experimenting with different colours, textures, patterns, and materials. Try a rug like the Bold Strike Shag Mat, add some interest to your table with the Kimono Rectangle Placemat, or incorporate pops of colour with the Patek Turkish Towel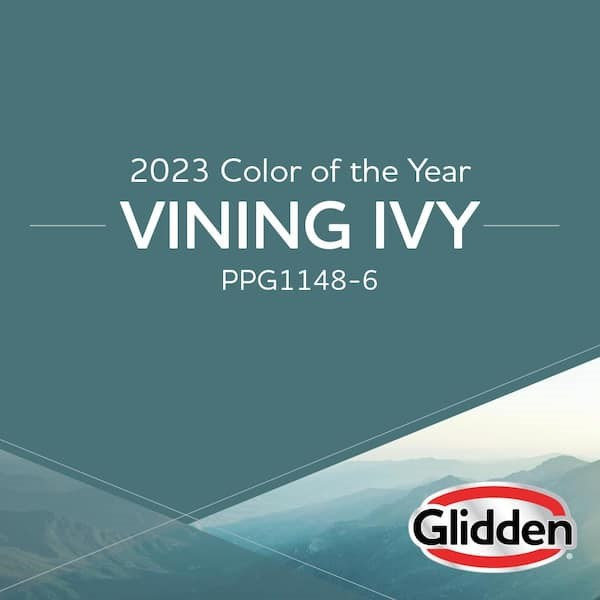 Vining Ivy (Glidden) 
Glidden's Vining Ivy brings nods of nature into your space with its blend of blues and greens. While it looks like a bold choice at first, this energizing "Colour of Year" is extremely versatile and can work in both classic and contemporary styles.
Use Vining Ivy to create a welcoming, cozy, and tranquil environment that feels homey for you and your guests. In your outdoor living space, utilize Vining Ivy as an accent in your patio cushions, pillows, throws, rugs, and towels.
Pair Vining Ivy with wood finishes, rich textures, and stone accents. For a concrete tabletop look, try the Virgo Coffee Table. Opt for the Eios Teak Dining Table or the Circus Dining Table with Lazy Susan to incorporate natural wood.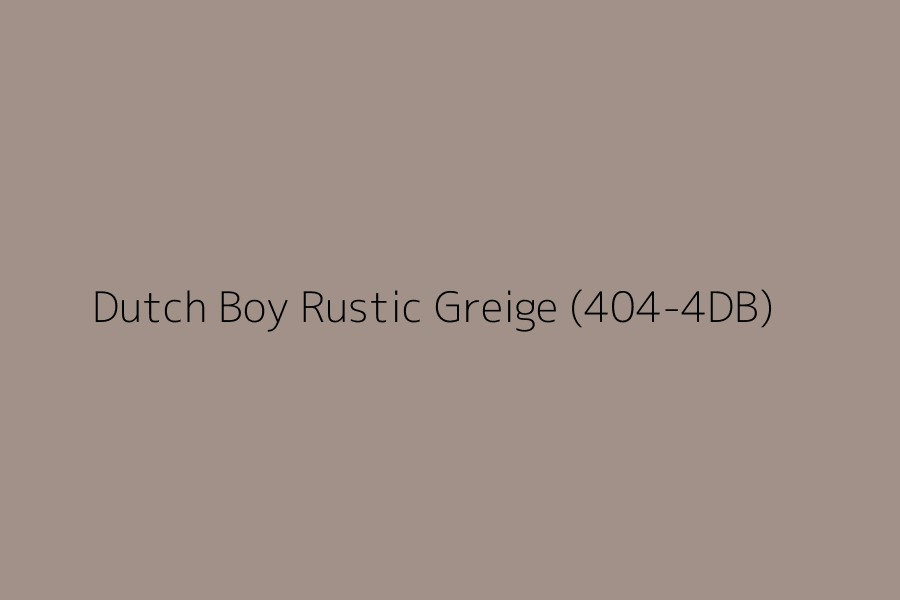 Rustic Greige (Dutch Boy) 
Last but certainly not least is Rustic Greige by Dutch Boy. As its name suggests, this "Colour of the Year" is a mix of grey and beige. It has subtle red undertones, which make it a great match for the other earth-tone paint and décor items that are on-trend.
Like other colours on the list above, Rustic Greige is grounding, cozy, comforting, and calming. Its warm, neutral tones can be used as a backdrop to soften bolder colours, but it can also stand on its own as the focal point.
To complement Rustic Greige in your outdoor living space, incorporate the Blixt Lounge Chair in Pink. Alternatively, make greys a focal point with an outdoor sectional from the Ambon collection. The Ayla Turkish Towel in Red is also a creative way to stay on trend, add visual interest, and pull out the red undertones of Rustic Greige.
2023 "Colour of the Year" Wrap-Up 
Whether you are attracted to the bold and romantic hues of Terra Rose, the warm energy of Redend Point, or the opportunity to be adventurous with Canyon Ridge, you 
are sure to find outdoor furniture and decor items that bring in one (or more) of these "Colours of the Year." Pair the desert and terracotta-inspired hues with earthy colours like tan, white, blue, green, and yellow. Also, plan to have some fun experimenting with different textures, patterns, materials, and finishes.
For nods of nature and a bold yet versatile colour (that may initially seem beyond your comfort zone), opt for Vining Ivy's blue-green blend. Make it the star of your space, or incorporate it more subtly with outdoor décor and accessories. Pair it with wood and stone accents to keep your outdoor space on-trend.
If Terra Rose, Redend Point, Canyon Ridge, and Vining Ivy seem too adventurous for now, colours like Blank Canvas and Rustic Greige may be just what you are looking for to rejuvenate your space. Both hues are cozy, inviting, and versatile. Utilize them as a base for layering or let them shine as the focal point. Dare to pull in the other "Colours of the Year" with outdoor pillows, throws, towels, and rugs.
No matter which colours you choose to spruce up your backyard, deck, or patio next year, we know you will have a great time experimenting with colour and expressing your personal style.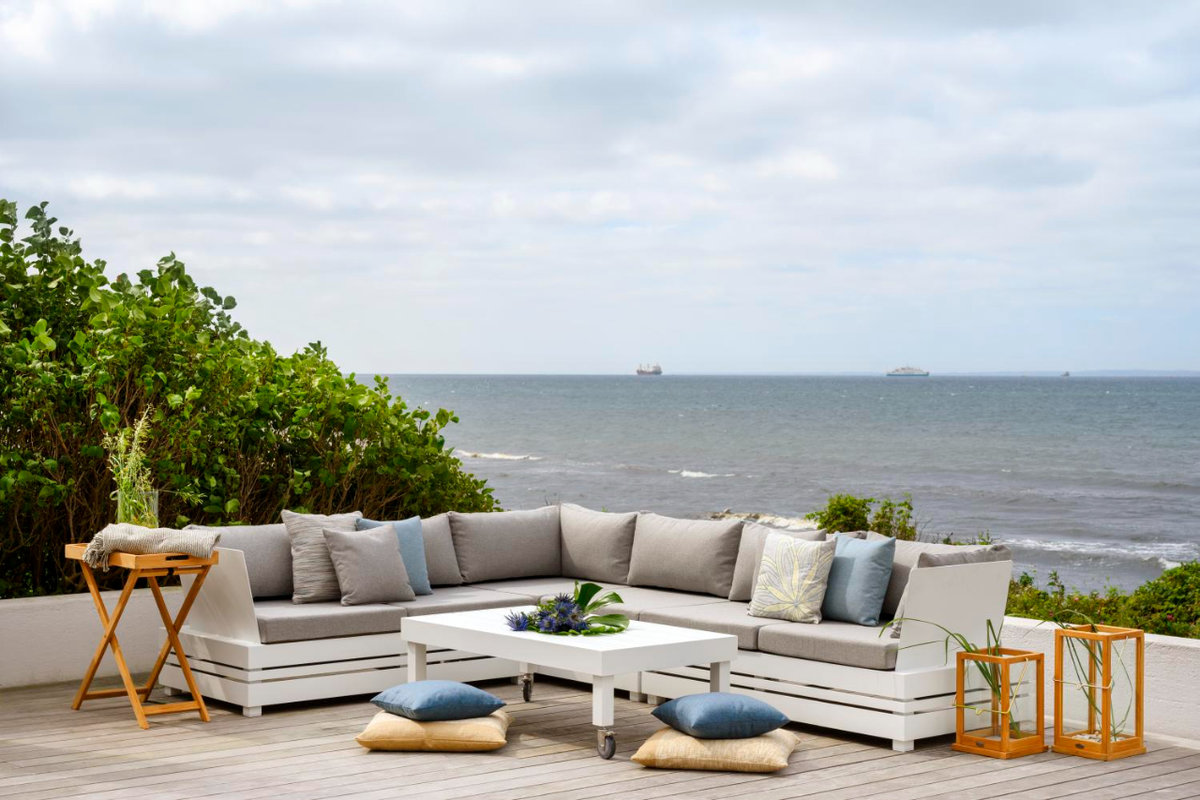 Stay on Trend in 2023 with Cottage Culture 
What did you think of the 2023 "Colours of the Year?" Did any of the hottest colours for summer 2023 catch your eye? Are you already getting excited about how to incorporate some of them into your backyard, patio, or deck? If so, you will love what Cottage Culture has in stock!
Browse our online patio furniture collection or visit our showroom in Hensall, Ontario to start making your vision come to life. Though you are likely packing up your outdoor living space and preparing to hunker down indoors for the winter, it is never too late to start planning for your perfect patio next season!
Are you looking for outdoor living inspiration? Follow us on Facebook, Instagram and Pinterest!