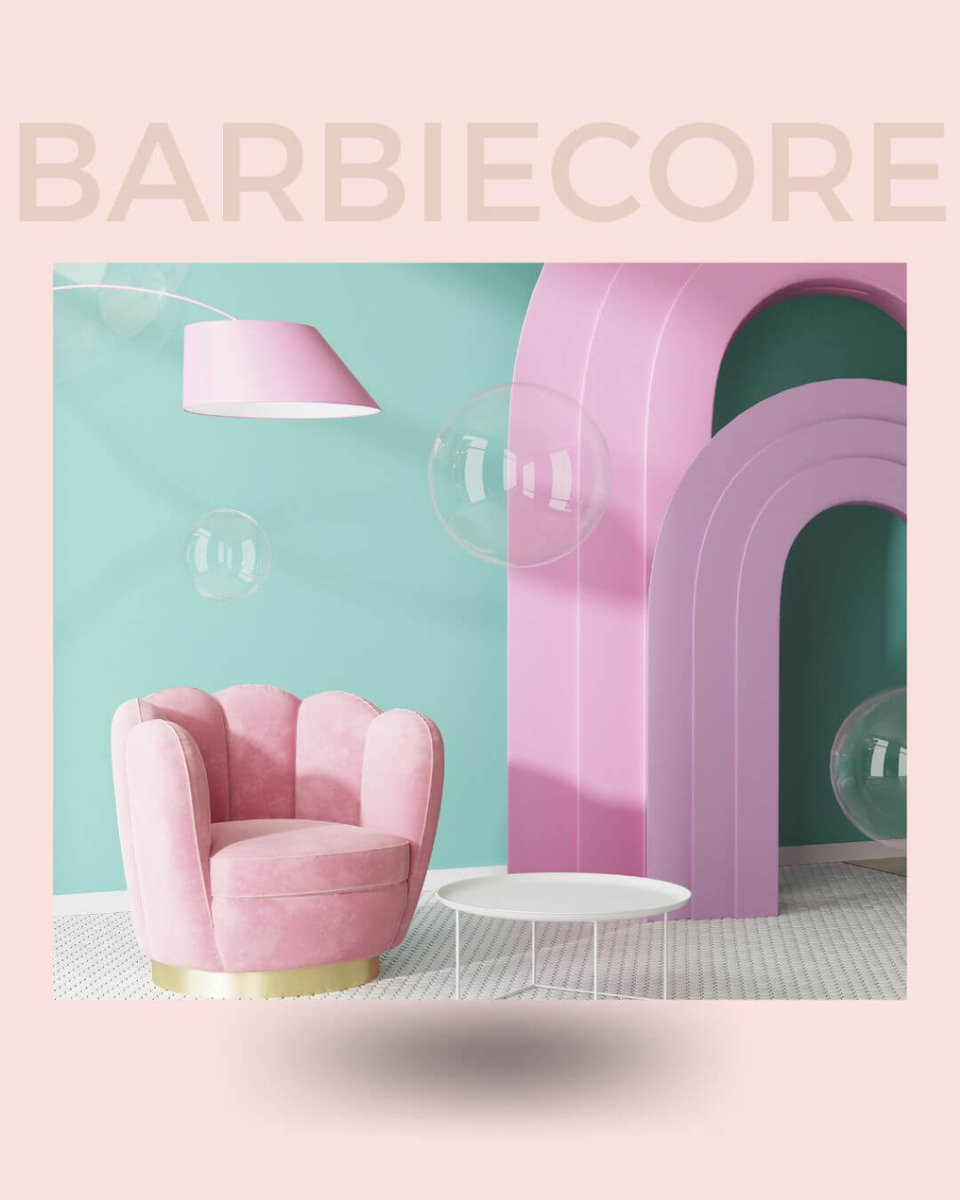 Is it time for your patio to go Barbie?
When you were a young girl did you imagine one day living in Barbie's world? Driving her corvette? Wearing her outfits? Living in her Dreamhouse? Well, you're not the only one!
Barbiecore Design is a new fashion and interior design trend that has picked up a large following over the past year and could grow to be even bigger next year.
What is Barbiecore design?
Essentially, Barbiecore is exactly what it sounds like: dressing and living in a world of pink and red with Barbie-style furniture and accessories. However, it's not limited to just Barbie, and it brings together multiple design elements to create fun, bold mix.
Barbiecore Design includes influences from Hollywood glamour, feminine and frilly elements, and heavy dose of 1980s-style pieces. By adapting the traditional elements connected with Barbie and then adding in these other aspects, Barbiecore design has become its own unique aesthetic.
This quirky design trend started slowly, showing up in Instagram photos and social media. But eventually it became more and more popular and started showing up in the feeds of major celebrities.  The trend resonates with people because it taps into our childhood desires to live in Barbie's fabulous lifestyle, and because throwing some hot pink around can really make a design pop.
The best part is you can easily apply this design trend to your backyard, patio, or balcony.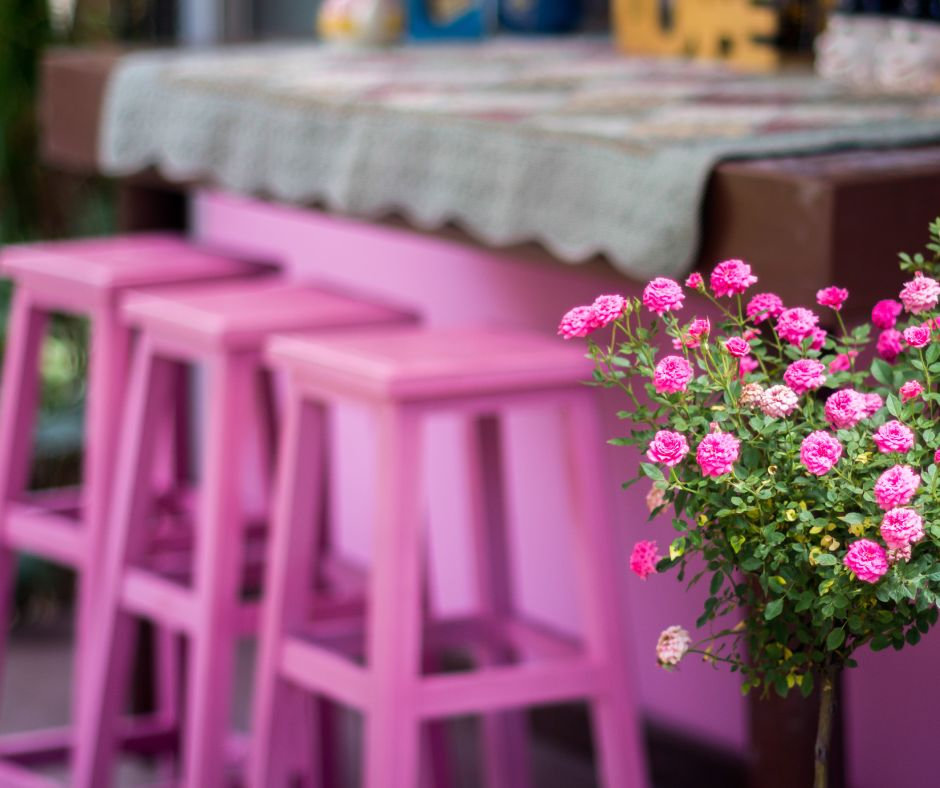 How do I bring Barbiecore design into my backyard space?
Cottage Culture offers a wide range of high-end, luxurious patio furniture pieces and accessories which can compliment any design – even Barbiecore.
The patio furniture world hasn't quite jumped onto this trend completely yet, so we can't help you create an entirely pink patio with all pink furniture and pink accessories, but we can help you choose some quality pieces that will go well with your other Barbiecore elements to make a more timeless design.
Here are some cool ways you can add a little Barbiecore into your space:
You had better love some pink in your life
Barbie's main colour theme should be obvious to everyone right? If you want to use Barbiecore design trends, you're going to have to be okay with adding the colour pink to your look. The design trend relies heavily on using different shades of pink. Luckily, everything doesn't have to be Barbie's famous hot pink.
Remember you are free to add as much or as little pink that you want, but you should find ways to incorporate it as it really makes a backyard oasis seem whimsical and fun. Barbiecore also gives you the option to mix different pink hues which can range from light and soft to bright and loud!
We recommend that you choose smaller pieces or accessories to incorporate your pink elements. Having a twelve-person seating-area sofa entirely in pink might be a bit too much but throwing pink cushions on a nice teak or wrought iron seating set can elevate it to a completely different level.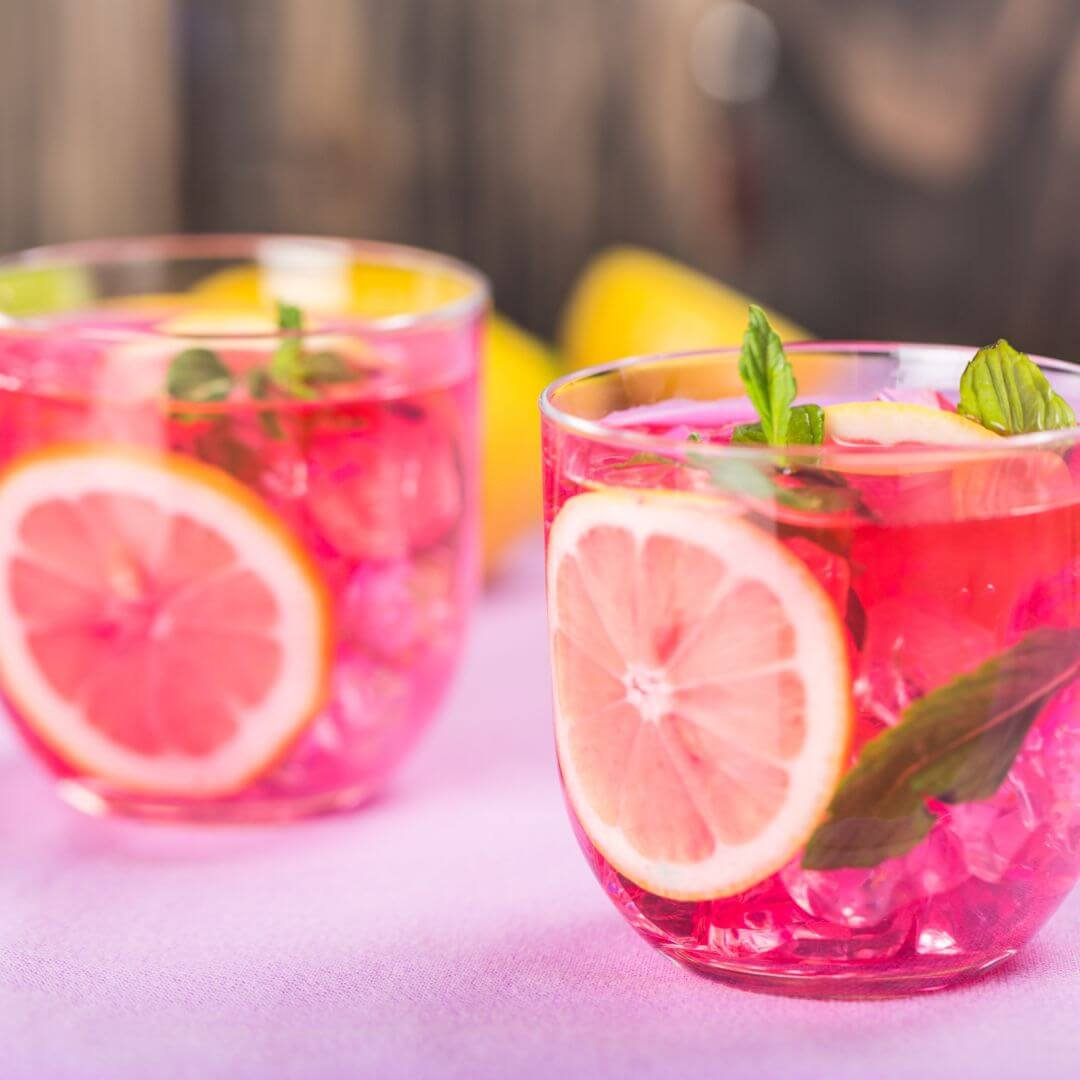 How about some pink drinks?
A quick and easy way to add some lovely pink hues and Hollywood elegance is with a rosé bar cart. Having an elegant and delicate bar cart with pink bottles and pink glasses is a great way to up your pink and give a lovely feminine element to your design.
Serve your guests some amazing summer drinks from your new pink beverage station and wow them visually while seducing their taste buds.
Bring some of Barbie's actual world into yours
If you're familiar with Etsy, or if you're handy yourself, you can pick up some lovely Barbie accessories online. One of our favourites is the Barbie Resin Coaster. You can choose from several of her accessories, for example the iconic pink plastic hangers, and have them set in resin to create stunning coasters.
Your guests will be talking about these adorable coasters for weeks after you place their drink on them. These are an awesome add-on to your beverage cart or to spice up one of Cottage Culture's classic outdoor coffee tables.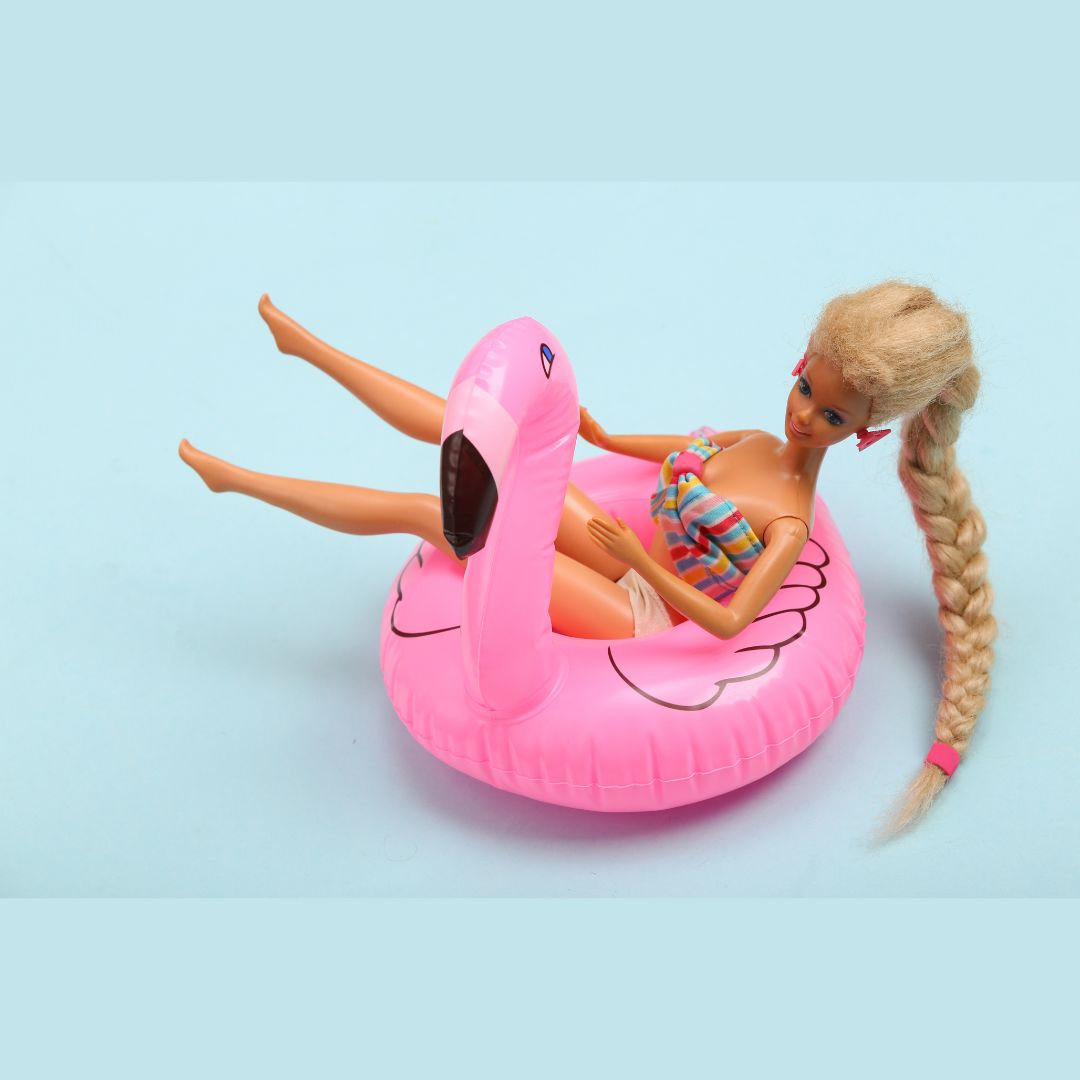 Pink flamingoes are back baby!
Nothing screams retro pink vibes like a flock of pink flamingoes. Add some gorgeous pops of pink color to your design, but remember you're not just limited to cheap plastic flamingoes stuck in your lawn.
Throw a giant inflatable pink flamingo in your pool for lounging. Nothing says Barbie Dreamhouse like floating on a giant pink flamingo. You can also add in flamingoes more subtly using a pattern on your curtains or tablecloths, or even just a small string of flamingo lights.
There is a fine line between the cool kitschy vibe and overdoing it to the point of gaudiness so remember that sometimes a little flamingo can go a long way.
Add some big greenery to calm down all those
flamingos
Adding large plants, like elephant ears and palms can help balance the pink hues of your design. The added greenery gives a nice background for the pink elements to play off, and the large plants modernize your aesthetic without it becoming childish or tacky.
Pink tiles
If you're renovating or updating any surfaces, make sure you add some pink tiles. Having a pink-tiled fountain, counter-top, or retaining wall will up the scale of your Barbiecore design. When it comes to tiles, there are millions of choices for patterns and shades of pink.
While we don't recommend tiling your entire patio are in hot pink, we would definitely come by and visit if you popped in a few pink tiles here are there to create a cool design.
Ceramic tile vase
Not feeling up to renovating your tiles? You can use a pink tile vase to create an adorable 80s décor element. Toss in some roses or peonies and take the vase to the next level. Light décor elements like vases make it easy to swap out colours to quickly change the look and feel of your backyard design.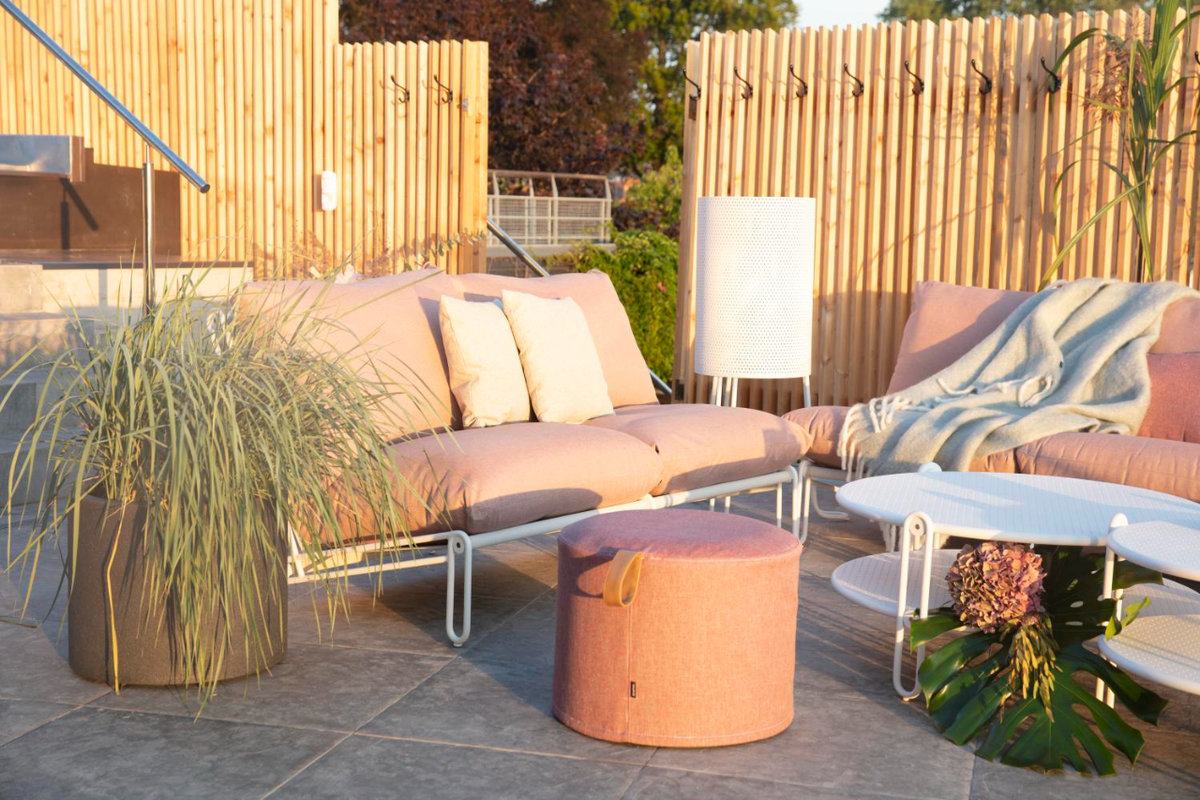 Blixt Lounge Chair or Kotte Peony Stool
Looking to add some subtle pink tones and bring in some functional design elements? Look no further than our Blixt Lounge Chair and our Kotte Stool. Made from high quality fabrics and materials, these furnishings are designed to last for years.
Both offer a subtle pink which is understated but still adds a great pop of colour and they work well with any neutral colour palette so you an easily change up items around them.
Pompom Garland
Easy to install, and super cheerful, pompom garlands come in a large variety of styles, shapes, sizes, and colours. Many garlands include pink along with other colours, or are completely pink, which makes adding a pop of flowery colour simple.
Use them sparingly or go crazy and created an entire curtain wall of pompoms, the choice is up to you and your design. Either way these pompom garlands are a great way to embrace the Barbiecore design trend in any backyard.
Chairs
Not satisfied with  just a Blixt Lounge chair? Barbiecore chairs are available in all kinds of different styles and colours. From hot pink fuzzy armchairs to pink garden bistro sets, or even pink dining chairs nestled around your black aluminum Hillmond extendable dining, these are great ways to embrace the pink in your Barbiecore design.
Pink Checkered Rug
Throw a pink checkered rug under your seating or dining area to add a layer of punchy color and softness to an otherwise neutral space. A rug with pink elements is a great way to bring in Barbiecore design without overcrowding your current design or having to replace beloved furniture pieces.
Planter and pots
Soft pink planters or pots with pink geometric designs are great background pieces for your Barbiecore theme. Like the giant plants mentioned earlier, these pots and planters give you a way to bring in different colours of pink against the greenery of your plants.  
And because there are so many different options available you have full control over how much pink you want to bring into your design.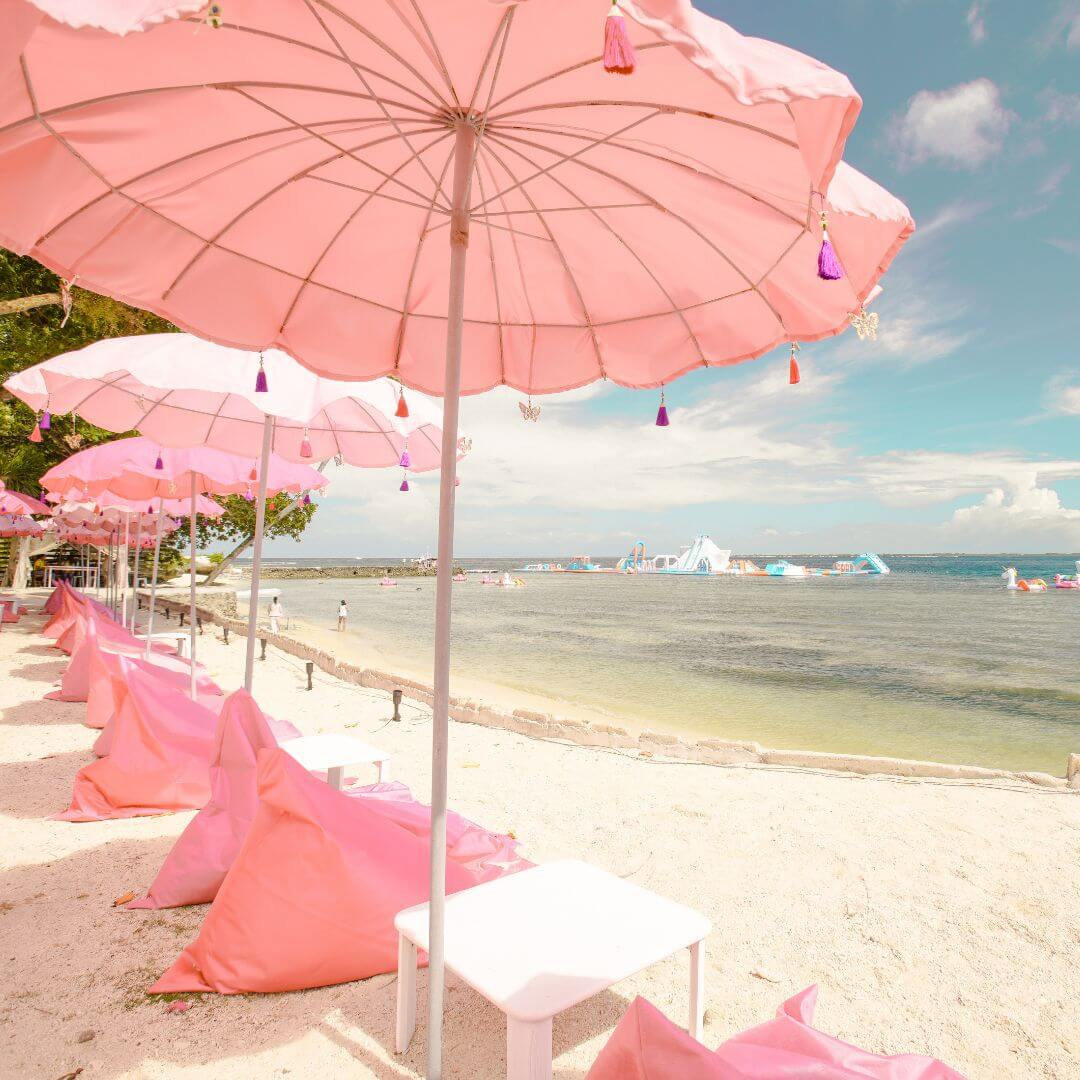 Patio Umbrellas
Throw a huge splash of pink into your design with a pink patio umbrella. You can still go big and bold with a solid hot pink offset umbrella or stay subtle by choosing a pattern with lighter pinks. Patio umbrellas are a great way to add colour to any design.
If you purchase a pre-lit umbrella or add your own lighting, the umbrella will give off a beautiful pink glow in the evening as well.
Pool-side loungers
Nothing says quintessentially Barbiecore like matching hot pink pool-side loungers. Adding these to your design will scream Barbie and give you and your guest a nice place to work on your tan between dips in the pool.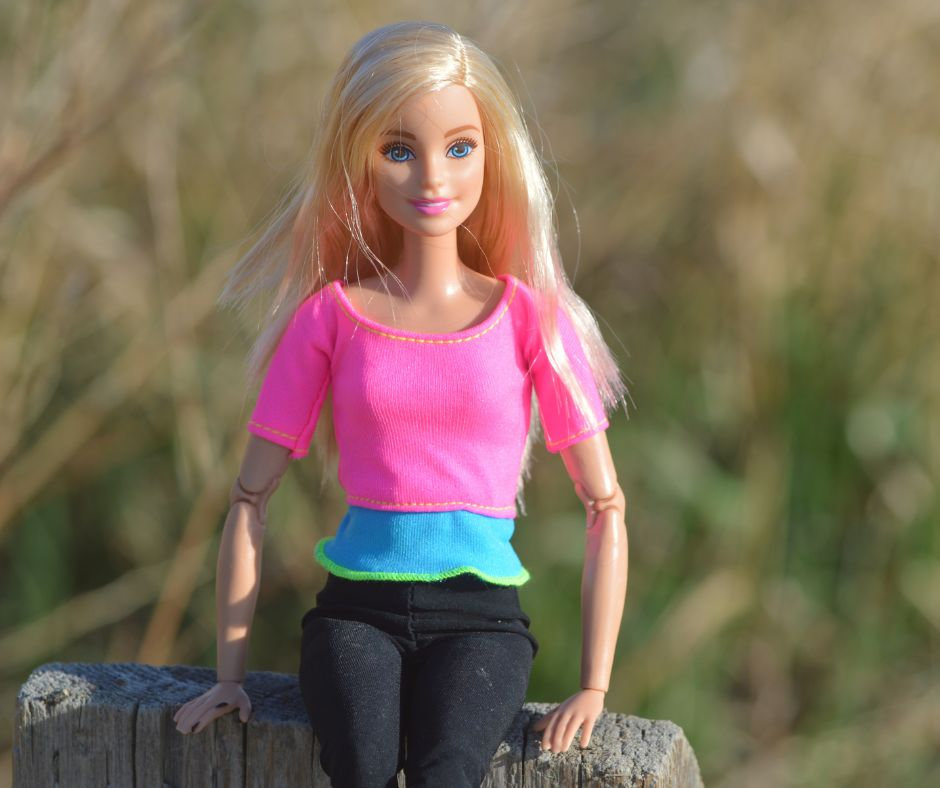 In conclusion
We hope that you've gotten some great ideas for incorporating Barbiecore design trends into your patio or backyard oasis. You can add one or two of the suggestions above or go full steam and cover your entire yard in pink 80s retro Hollywood furniture and décor. It just depends on how much you love Barbie's iconic look and how badly you wanted to live in her Dreamhouse when you were a little girl.