Scandi Design Decor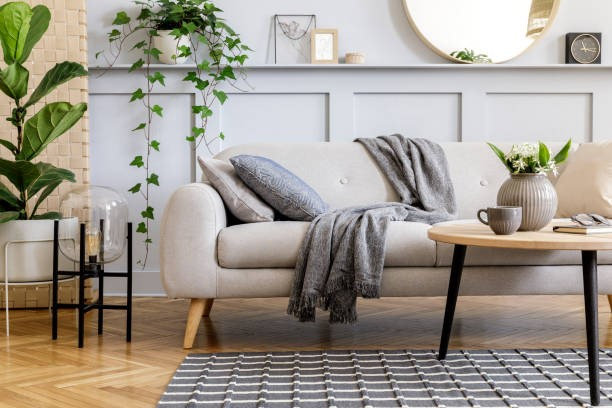 As our winter seems to drag on a bit this year despite some relatively moderate weather through much of February, perhaps you, like I, am keen for a refresh and breath of spring in our homes. We're ready for a change even if it's not in the weather! Why not accomplish this goal in an inexpensive way by employing Scandinavian style with just the décor accessories which grace our homes.
Design and Innovation with a touch of Eclectic
Design and innovation seem to be synonymous with Scandinavia, even in the food - food as art, modern community initiatives in learning, childcare and recreation, the focus on healthy living, appreciation of nature and often, nature as art as well.
I caught my first glimpse of Scandinavian style – you'll now be able to estimate my vintage (!) – when I say I first fell in love with Scandinavian design on seeing some dishes in Ann McColl's Kitchen on Richmond Street in London. These were striking blue and white dishes on a tablescape, with the particular ones catching my eye being a fine tracery of true blue like the sea on summer's day, on a warm white plate in a pattern resembling one by Royal Copenhagen. There were differing blue and white patterns on those pieces in that tablescape – something typical of Scandi style – that fabulous eclectic mix that is unexpected but perfectly designed.
Eclectic design, Scandi style rocks!
What is Scandinavian design ?
The long winters and few hours of sunlight inspired Scandinavian designers to create bright, light, practical environments. They tried to make the domestic environment as comfortable as possible with the materials at hand. These trends were picked up by neighboring countries and eventually spread all over the world. The high-quality designs live on today and are recreated continually in various fields, confirming their timelessness.
Scandinavian design is characterized by beautiful, simple clean lines, minimalism and functionality and, key here – without eliminating grace and beauty, inspired by nature and an emphasis on enjoying the domestic environment.  It was developed in the 1950s in the five Nordic countries of Denmark, Finland, Iceland, Norway and Sweden.
While the design was called 'democratic', as it was meant to be accessible and affordable for large swaths of the population, it was not stripped of all beauty in order to make the design as easy to use as possible  –  an inspiring thought! The importance of this balance was identified by Scandinavians early on and has been maintained ever since.
---
Interested in diving deeper into the principles of Scandinavian design? Check out our blog post, "What is Scandinavian Design?" We explore the essence of Scandinavian design, its influential designers, and expert tips on incorporating this timeless style into your outdoor space.
---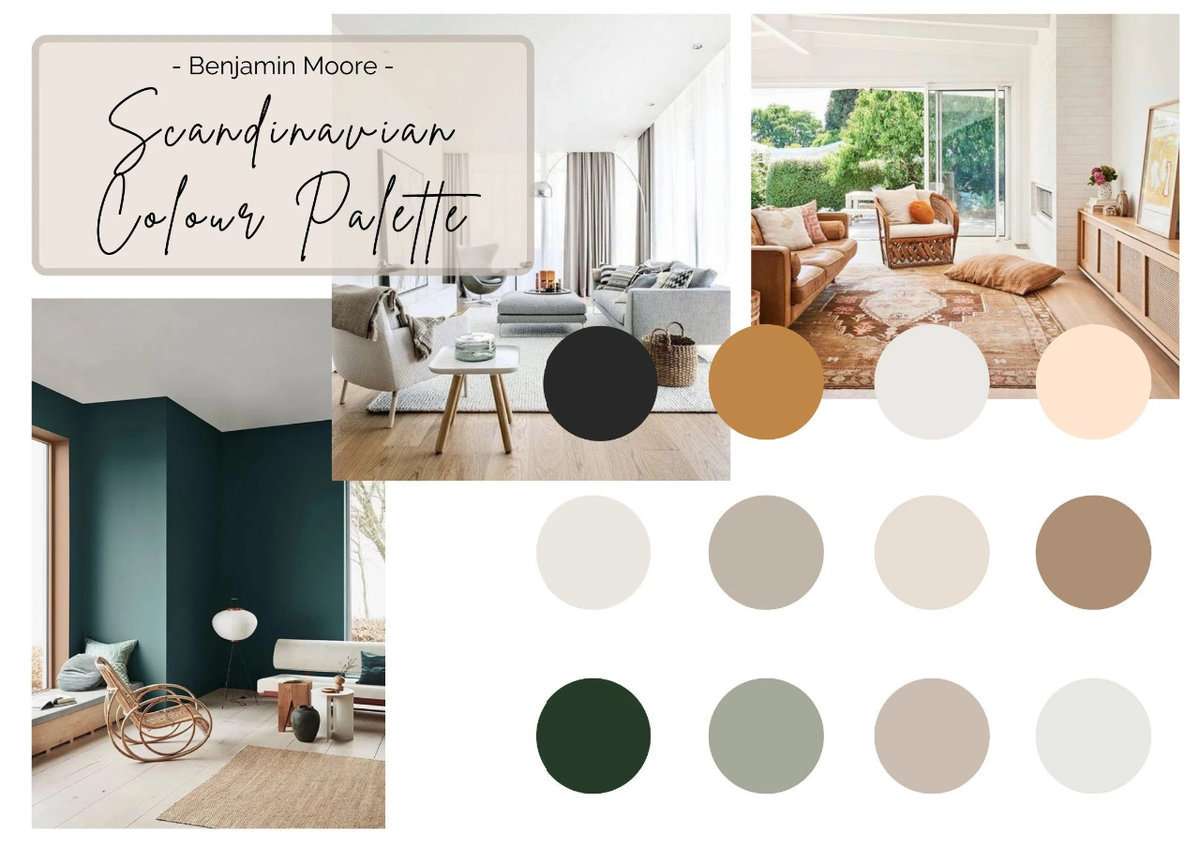 Colours and materials
The most-used Scandinavian colors are neutral and monochromatic – bright, warm whites with black and oatmeal – plus splashes of color added as accents. Lush pinks, true blue – think the stone lapis lazuli, grayish blues, and colors rooted in nature – like sage – are the most popular in Scandinavian design.
Organic and natural materials often take pride of place in Scandinavian design, reflecting the Scandinavian and Nordic countries relationship to nature. Wood, lightened to fit with a neutral color palette, stone, cotton, and wool feature heavily in Scandinavian design, as do house plants.
This clean but warm theme, alongside the calming nature of a large, light-filled space without any clutter, is partly why Scandinavian design is so popular. Don't you already feel more calm and relaxed, and breathing more deeply, as you read this?
Emphasis on Harmony
This sort of Nordic minimalism allows people to invite peace into their home without creating a space that is uninviting or cold. It is full of vitality without being chaotic.
Another guiding principle of Scandinavian design is to establish harmony with one's environment and to create things made to last. It seeks to compliment the art of living well – the concept of "the beautiful things that make your life better" –  by promoting a simple home environment that is filled with quality items and enhances an unencumbered lifestyle.
In this way it's both important for the individual and for the planet. For the individual, it encompasses a home environment that encourages a life well lived, which is increasingly important to neutralize the pressures of modern life. And for the planet, it challenges unthinking consumerism and deepens our connection to nature.
The simplicity of this Scandi style and the way it allows a person to focus on what is truly important is timeless!
How to Implement these Scandi Design
Principles in Your Décor
And now for some quick and easy ideas on how to incorporate these design principles for freshness and style in your home décor, especially if you are creating party style on a budget. The following list offers a number of ideas and suggestions.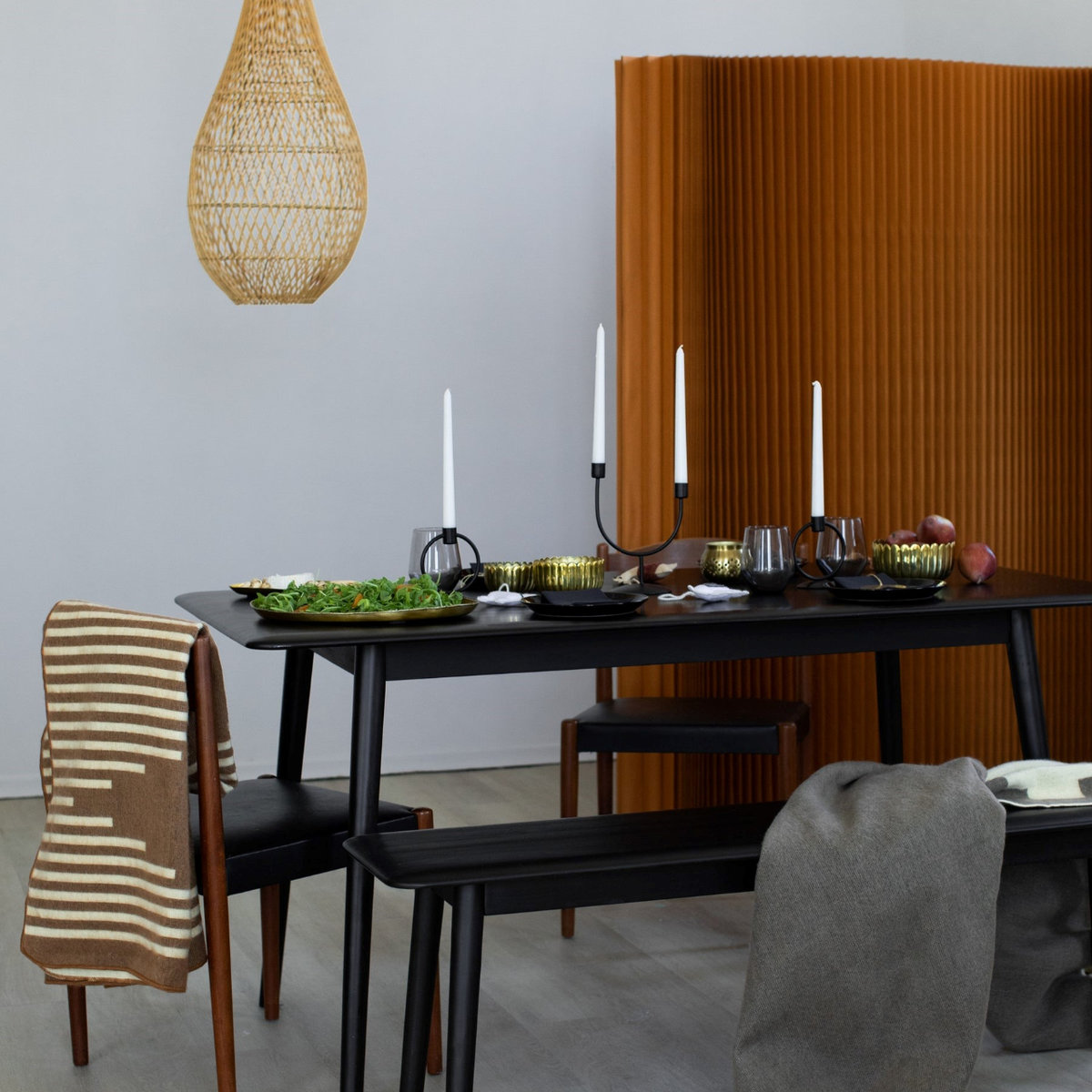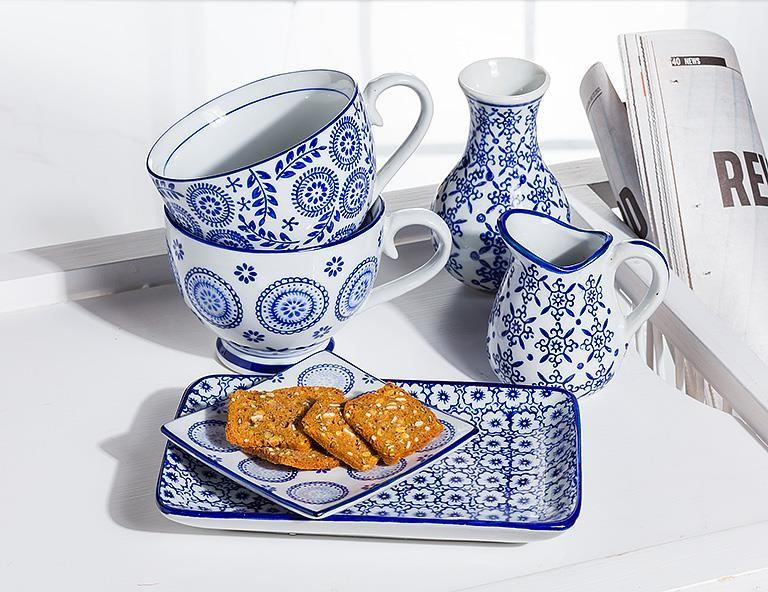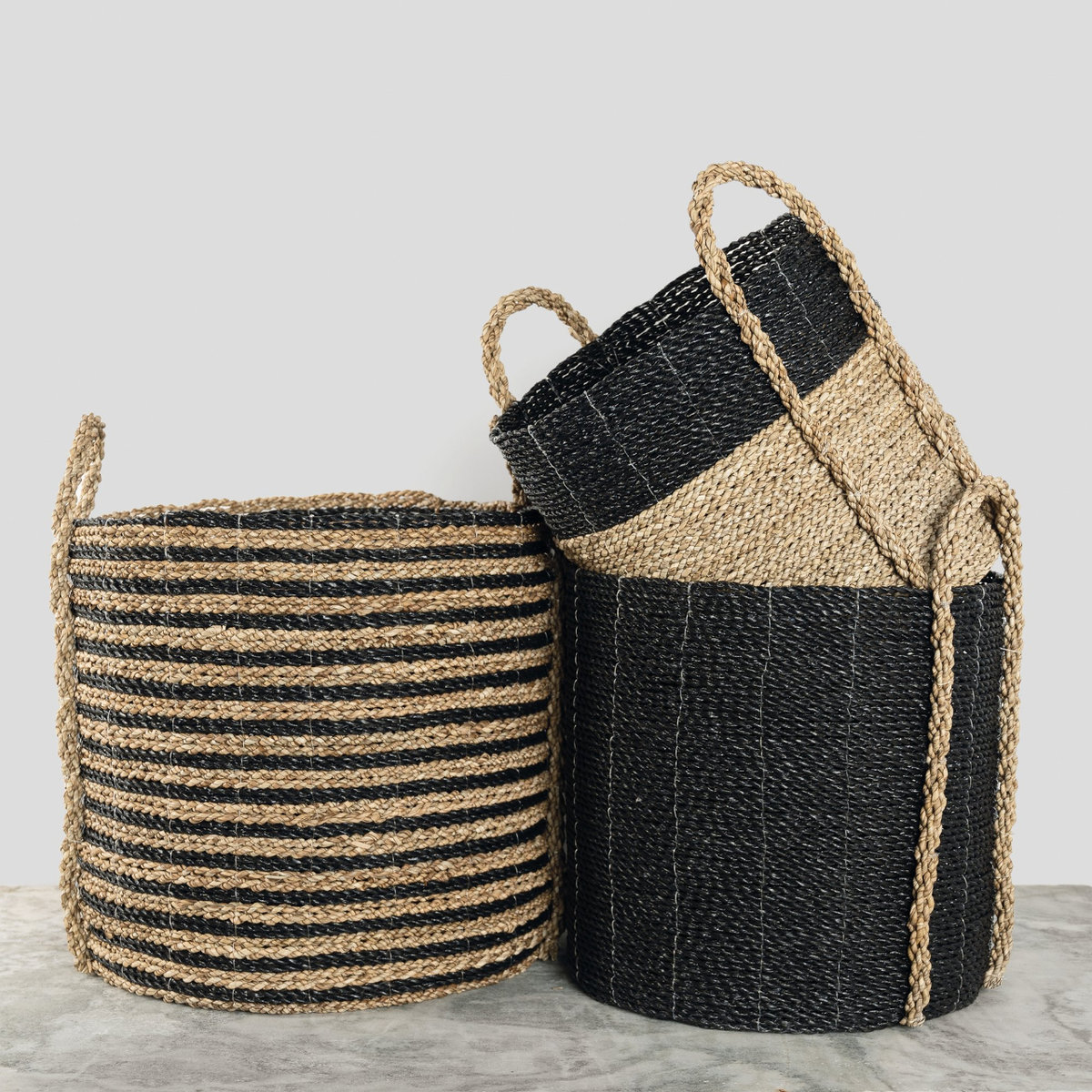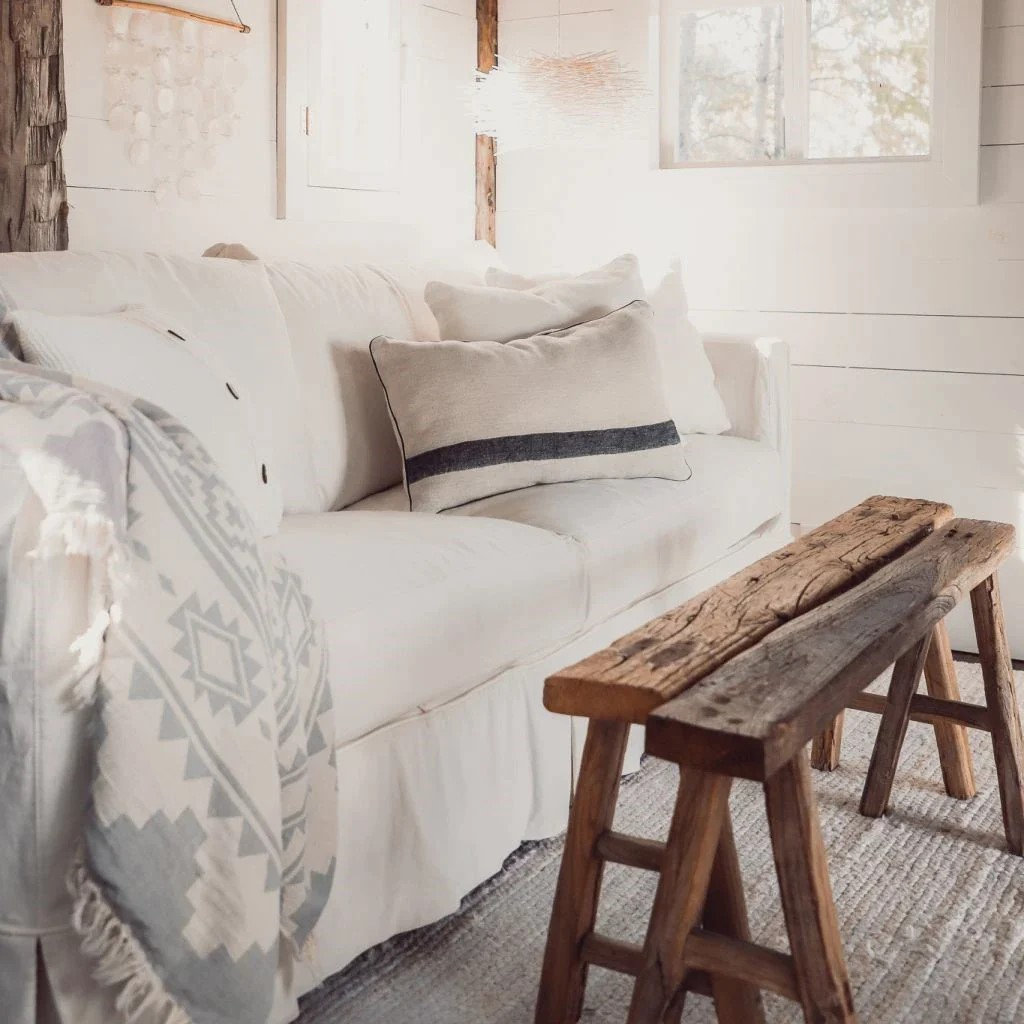 Any, or all of these suggestions will have you enjoying a party atmosphere or an updated environment in no time! Enjoy!
Are you looking for high-quality outdoor furniture or scandi decor? Cottage Culture in beautiful Hensall, Ontario is here to help! Our team of of furniture experts can assist you in finding your perfect piece of scandi-style outdoor furniture. With free styling and layout consultations and white glove deilvery service we are here to help you create your personal backyard oasis! 
Reach out to us or pop by our showroom! Looking for patio inspiration? Follow us on Facebook, Instagram, or Pinterest!